Don't worry. I didn't put campaign stickers on my car. I wanted something that might have relevance beyond November 4th. *grin* Click the images below to enlarge...
First, icons of the family in the lower left rear window:

But fear not, we didn't forget Jingle and Belle in the lower right rear window: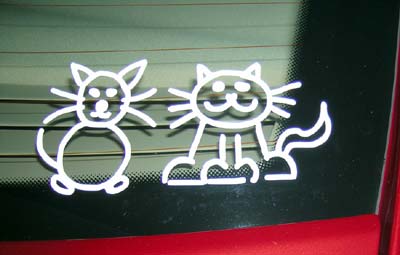 Due to a snafu with the U.S. postal mail, Michelle has a copy of these on her minivan as well...